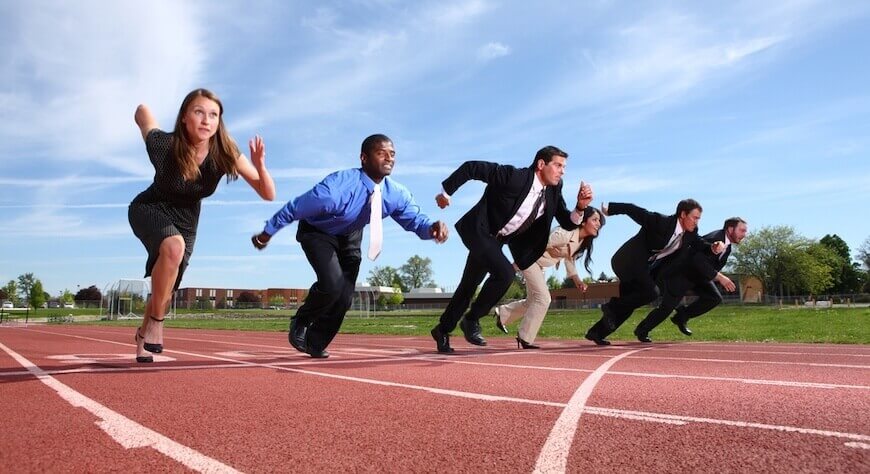 Introduction
Are you spending time shipping and installing dozens of specialized hardware units, getting on planes to remote sites, configuring servers, wrangling with logistics and dealing with the challenges of gaining access to data centers, networks and equipment
If you answered "yes" to any of those questions, you are wasting countless dollars and time
Leading technology vendors are adopting new best practices, utilizing novel technologies that take advantage of developments in cloud computing and virtualization and are shifting their software sales demos and pocs to virtual IT lab environments.
"Selling" Technology with Technology
Virtual lab environments are changing the way technology is deployed for initial sales and subsequent rollouts. By combining collaboration tools such as WebEx, "lab management" and virtual server technology from VMware and on-demand computing services from the likes of Amazon Web Services, they are reducing travel and associated costs, engaging customers more interactively and equipping SEs with access to entire suites of applications – without having to install or manage technology on-site.
This new class of cloud-based virtual sales solutions and collaboration tools are designed to make the technical engagement smoother – from one-on-one demos to truly hands-on customer evaluations, extended POCs and actual deployments. The virtual IT lab provides actual, hands-on IT to multiple end-users, in minutes, without on-site presence – and better yet, it enables you to manage and track all deployments from a central location, with full visibility into what users are doing with their virtual lab environments. As a result, by using cloud based IT lab environments, IT can quickly scale up or ramp down capacity minute-by-minute, while maintaining existing configurations, applications and topologies.
If you are not convinced yet, we've compiled 5 reasons why you should move to cloud based IT lab environments for your software sales demos and pocs
1. You can let clients "try and buy;" you don't have to "golf and sell."
Introducing cloud-based virtual sales demos and pocs early in the sales process engages prospects sooner, accelerates their buying decision and, in a competitive situation, provides the vendor an edge over other solutions.
2. You can stay in touch, but without annoying customers.
With cloud based IT labs you gain visibility into the prospect's evaluation process – from knowing who is using the product to the number of users, how and how often they are using it and other information that can be used to preempt issues, maximize the sales evaluation and improve forecasting.
3. You can control the outcome.
Allow customers free rein in a walled garden. Virtual IT environments let you run a fully collaborative process that provides visibility, insight and predictability – in an environment that provides control not felt by the prospect. Establish better collaboration between the vendor and buyer from the start, and act on needs that arise to steer the collaboration toward a successful outcome.
4. You can engage more prospects in a shared Cloud Based IT environment.
Virtual IT lab environments enable you to involve more prospects hands-on, and allocate resources to the multitude of mid-sized and smaller deals – without leaving them on the table for the competition.
5. You can empower your channel partners – while retaining full control.
You can empower channel partners to be more efficient, increasing the flow of business from the channel and improving partner relationships. You can also better assess the effectiveness of each partner, spot technical issues and deploy channel support resources more effectively.
Conclusion
Used wisely, cloud based virtual sales demos and pocs create a more effective sales and deployment process, improve the productivity of deployment teams (Sales Engineers or IT), and reduce IT capital costs and overhead. They also enable teams to dramatically increase productivity by spending more time with each end client – and less time keeping the customer waiting for a hands-on experience.
To find out how virtual IT labs can help you, download CloudShare's exclusive whitepaper below!