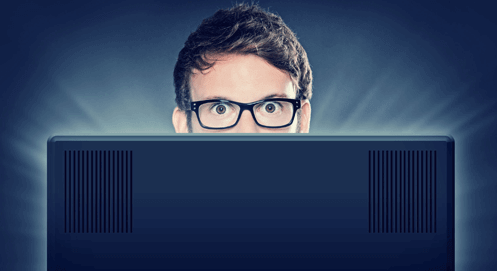 Your students are bored and drowsy? Here are 9 vital practices to make an effective VILT they will LOVE!
It seems developing an engaging cloud based training program for employees is getting more and more difficult due to the way organizations are now built: with global expansion came scattered staff in remote locations, making training sessions a challenging task. If engaging students was a tough job before- it seems almost impossible now…
But there's a new show in town, and it's already changing the way we deliver corporate virtual training and learning.
Hybrid instructor-led training (also known as VILT) is increasingly gaining fame in becoming the hottest trend in virtual training, with surveys showing a clear shift from other training methods for the past 7 years.
Only problem is, just under 75% of companies deploying VILT in their cloud based training programs, report it to be ineffective.
If this training method truly introduces a new effective way to deliver corporate training, why do organizations struggle to fulfill its potential?
This first of 3 articles answers exactly that, along with providing 9 practical techniques to maximize the great benefits of VILT in your organization.
Want to know how to develop and give an effective VILT that works?
Download the article and begin your journey to effective VILT students will love!