How do R&D organizations of all sizes use CloudShare?
Sandboxing
As many testing environments as you need, as many branches as you need. Every environment fully-isolated – from each other and from production.
Integration Testing
Deploy. Test. Revert. Repeat.
Precise cloning means the end of "But it works on my machine."
Multi-User Collaboration
Around the corner or around the globe, now it's easy to share environments – even to suspend them in their current memory states.
Amit Lohogaonkar, Lead Architect
We started using CloudShare for our dev environments, and now we use them for our QA labs as well. We have all the resources we need – whenever we need them.
Steve Rice, Senior Technical Consultant
We spin up environments on CloudShare to perform regression and ongoing tests. With the API, we've been able to automate much of what we used to do manually.
CloudShare's sandboxing technology
is as easy as 1 - 2 - 3!

Creating a sandbox environment exactly the way you want it – using your environment template, one of ours, or from scratch using individual VM templates

Upload your bits along with any additional packages and tools that you need.
Get to work! Everything is there for you whenever you need it. Just like on-prem... but even better in the cloud.
Flexible Environment Build-Out & Extensive Template Library
Fully-configured, best-practice environment templates with multiple VMs and built-in networking
Comprehensive library of individual VMs with pre-installed operating systems and/or applications (all with licensing included)
Full flexibility to modify the specs of individual machines or the whole environment – including configurable network topology, accounts, and domains
Check Out Our Templates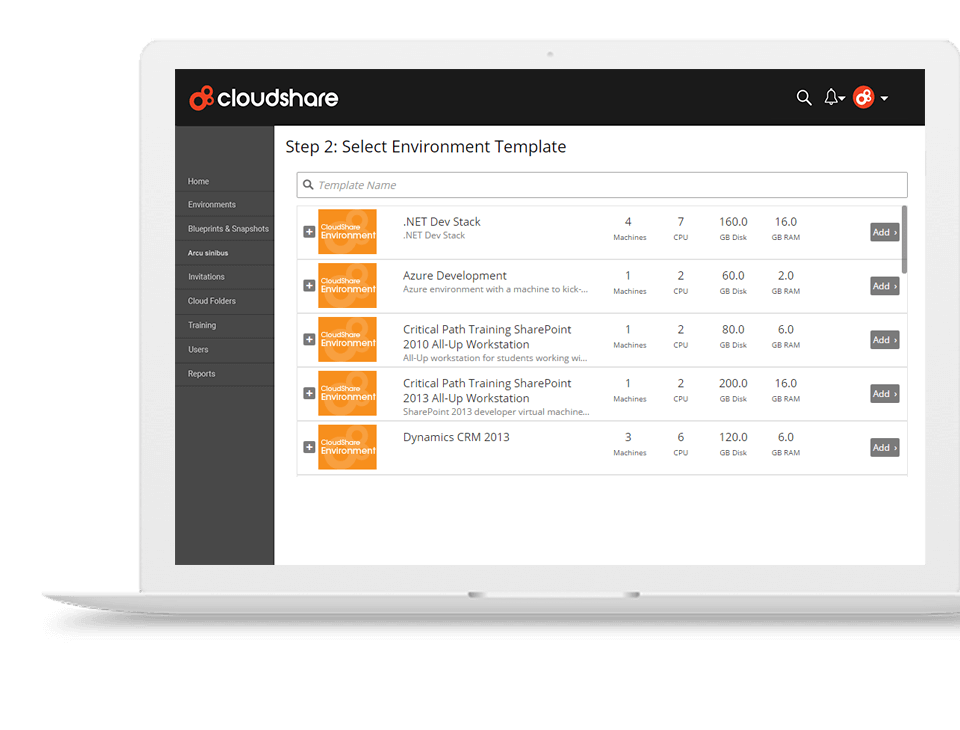 Environment Policies with Activity Sensing & Auto-Suspend
Fully-customizable environment policies to ensure efficient management of your resources
Configurable idle time before an environment auto-suspends
Saved memory state upon suspend – allowing fast resume and the ability to share an environment in its current state
Learn More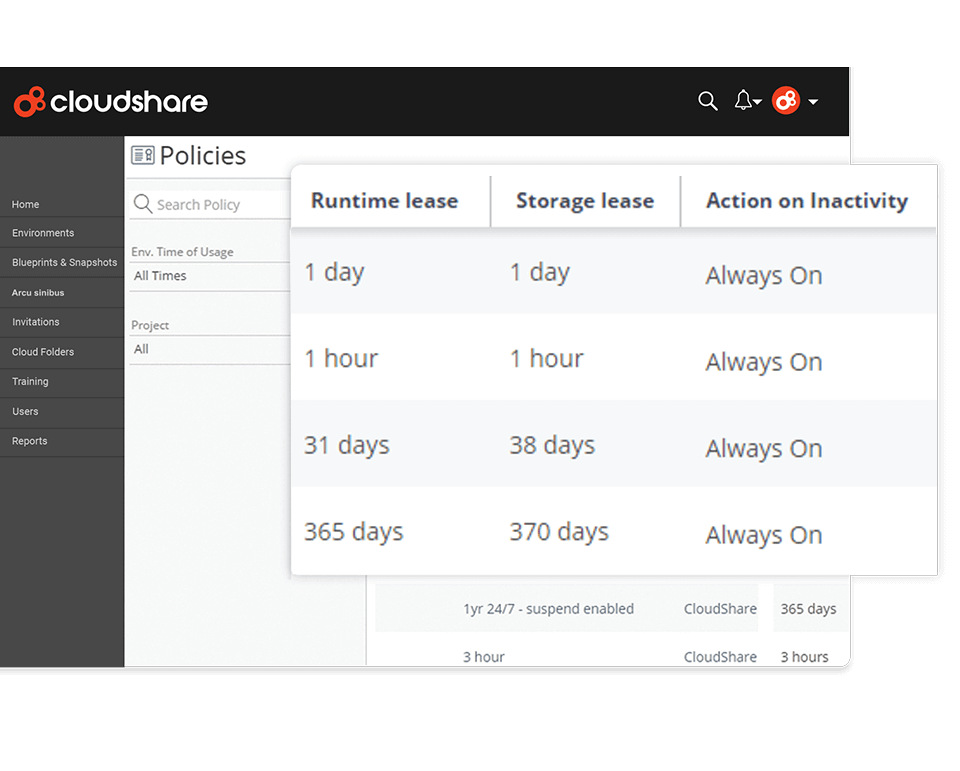 Real-World Networking
The #1 network stack in the cloud
Fully-configurable network topology – from the very simple to the most complex
Public IP and VPN support
Learn More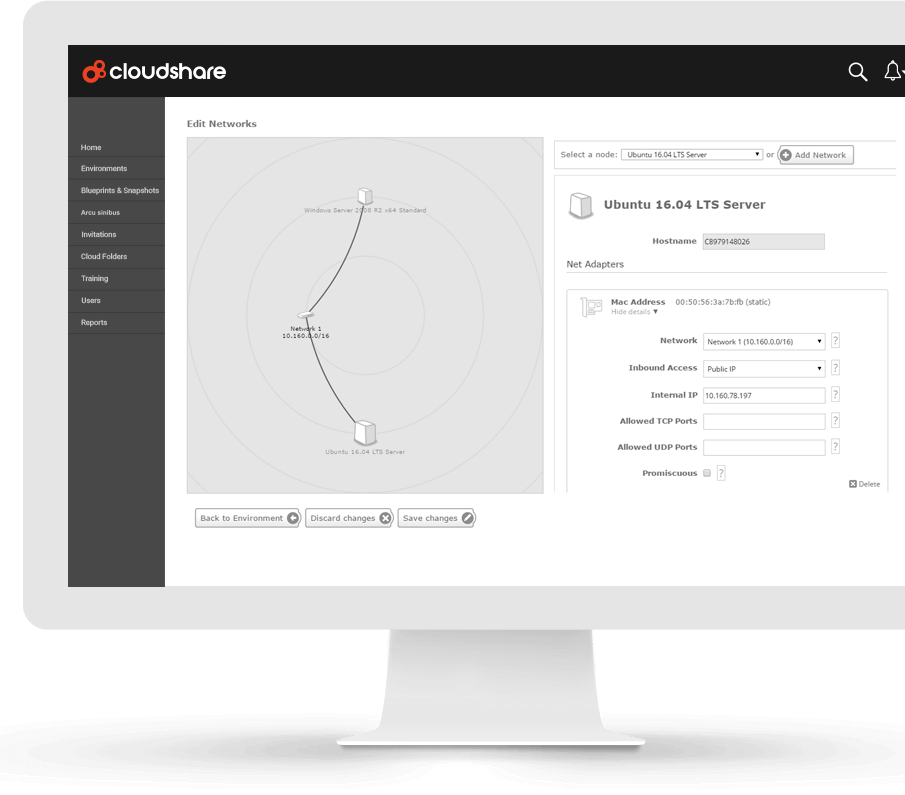 REST API and integration support
With SDKs and full RESTful and OAuth2 support, CloudShare's API makes it easy to:
Create elaborate integrations
Spin up environments as part of your CI/CD process
Run scripts on VMs to test your code
Want to learn more about... ?