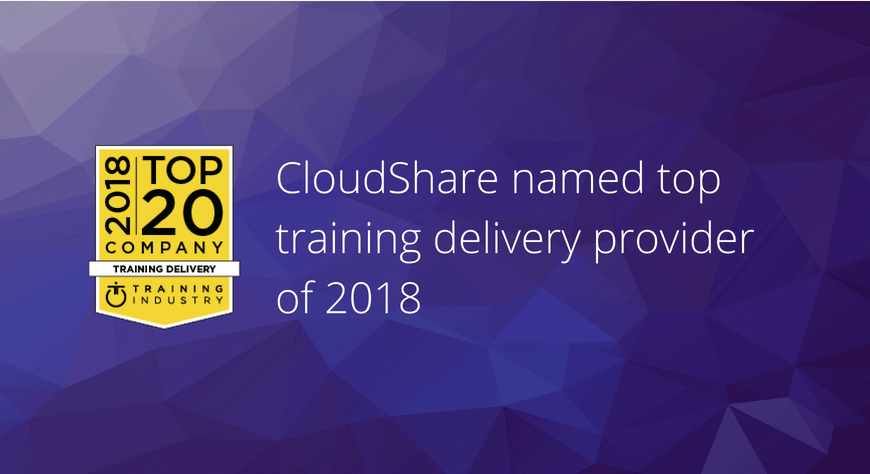 With the large variety of training delivery companies on the market, we're very pleased to be named to Training Industry's 2018 Top Training Delivery Companies List. Training Industry continuously monitors the training marketplace looking for the best providers of services/technologies in support of corporate learning and development. Their annual lists are designed to help buy-side organizations in their search for training delivery platforms.
Selection to the 2018 Top 20 Training Delivery Companies List was based on the following criteria:
Value of platform features and capabilities
Quality of analytics and reporting
Company size and growth potential
Quality of clients
Geographic and vertical reach
The full list is available here.
CloudShare's virtual training lab solution powers thousands of hands-on software training sessions each month, from virtual instructor-led classes, self-paced and certification courses, to onsite training at company and industry events.
Having an efficient and effective training program is a key enabler of the fast growth and success of software and technology organizations.
We're proud that CloudShare's turnkey solution, with its friendly user experience and high-productivity features, makes it simple and cost-effective to deliver immersive, realistic training – anywhere, anytime – with a simple link.
Join customers such as Atlassian, Palo Alto Networks, ForgeRock, Sophos, and Advanced who are enjoying CloudShare's virtual training labs to provide customers, partners and employees with hands-on training.